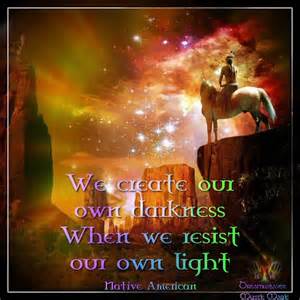 The vision of a Shamanic Circle of Spiritual Seekers came to me in a meditation. It was an answer to an on-going question: how can I be of service to Spirit and to my fellow human beings during my time on Earth?
Although this vision/answer came many months before the novel coronavirus pandemic changed our lives, the uncertainty of our times makes it seem even more apropos. Because things are not the same. Because we humans don't really like change very much. We have a hard time with it. And it makes us uncomfortable.
This current discomfort, however, goes beyond our outside circumstances and topical news stories. Somehow, it has  stirred a place deep inside. Something way down in our core is waking up, longing to stretch, arise and go out to play! It's your spirit remembering how much it loves to be open, strong and free!!! Shamanism, which is the oldest healing tradition known to mankind, takes you on a journey that leads you 'back home' to your entire complete self.
THE Shamanic Circle of Spiritual Seekers
Level 1:
Awakening the Spirit    
FALL EQUINOX 2020 — SPRING EQUINOX 2021
The Shamanic Circle of Spiritual Seekers is a spiritual fitness training program. What it requires from you is a good sense of humor and the ability to find fun in the midst of hard work and sincere effort. But it also asks for your serious commitment to the program, to your Circle-mates, and to Spirit.
It's a wonderful way to meet and spend time with people like yourself who find satisfaction and fulfillment in developing and sharing their gifts. At the same time, you learn powerful timeless ways of strengthening your inner being and connecting to forces of nature and spirit that are waiting and wanting to help you through your life.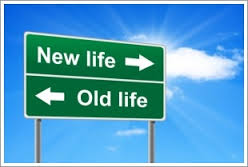 This 6-month course covers 7 named months.
The number 7 honors the Sacred Directions.
There are 13 classes.
The number 13 honors the year's Lunar Cycles.
THE Shamanic Circle of Spiritual Seekers 
Classes meet on 5 weekends, plus 3 Thursday nights
Mabon: 9/19 & 20 – Sat, 10AM-4:30 or 5:00 PM* & Sun, 10AM-3PM*
Introductions

Sacred Pact

Fundamentals of Shamanism

Making Sacred Space

The Sacred Circle/Hoop

Mother Earth & Father Sky

The 7 Directions
Thursday: 10/8 – 6PM-8:30 or 9:00PM*
Making an altar

Setting it up

Materials

Intention
Samhain: 10/31 & 11/1 – Sat, 10AM-4:30 or 5:00 PM* & Sun, 10AM-3PM*
The Medicine Journey: Finding your personal Power Animals

The Four-Legged

The Winged One
Thursday: 11/19 – 6PM-8:30 or 9:00PM*
Prayer Ties:

What they are

How to make them
Yule: 12/19 & 20 – Sat, 10AM-4:30 or 5:00 PM* & Sun, 10AM-3PM*
Deepening your connections with your Totem Animals

Meeting your Guide
Imbolc: 1/30 & 31 – Sat, 10AM-4:30 or 5:00 PM* & Sun, 10AM-3PM*
Working with your Power Animals and Guide
Thursday: 2/18 – 6PM-8:30 or 9:00PM*
Ostara: 3/20 & 21 – Sat, 10AM-4:30 or 5:00 PM* & Sun, 10AM-3PM*
Commencement Ceremony

Preview of Level 2

Potluck feast
In Addition  
4 optional Zoom meetings (dates to be set by the group at the 1st meeting)

These are recommended but not required for the training

They offer additional guidance as needed, review of class material as requested, and answers to any questions about the teachings or your practice
* All sessions are held on " Indian Time"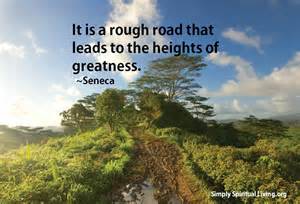 So, this means classes may run late or end early.  Trainees must be willing to arrive 10 minutes before class and stay until the flexible ending time. They must also be willing and able to commit to getting together with Circle-mates to practice lessons between meetings. This is an intensive training meant for dedicated individuals. But your dedication yields knowledge and practices that continue to grow with you for your entire lifetime. And you get it all in only 6 months! 
Level 1: Awakening the Spirit is for you if you:
Are looking for a firm foundation in these times of upheaval and change

Long to step into your Whole Presence more fully & whole-heartedly

Want to stop procrastinating and start answering your heart's call

Do better when you have support to stay on your path

Desire the fulfillment of the promise within you

Need more trust and faith in your own growth process

Lack the ability to to say no and establish healthy boundaries

Want to carry less emotional baggage

Need more energy

Haven't yet discovered your innate gifts and their blessings for others

Are tired of feeling fear, guilt, shame, unworthiness

Wish to start feeling unashamed, unafraid, unabashed and unapologetic for being all that you are

Long to step into yourself more fully & whole-heartedly (I know, it's already up there, but that one bears repeating 😉)
THIS COURSE IS A PREREQUISITE TO FURTHER STUDIES
Level 2 – The 3 Worlds of the Shamanic Realm: Advanced Journeying – (dates TBD)
Level 3 – Extractions & Healing Ceremonies (Soul Retrieval, etc.) – (dates TBD)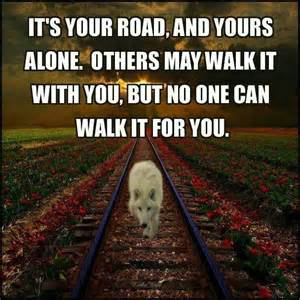 HOW TO REGISTER

ENROLLMENT IS LIMITED TO 12 – PAYMENT PLANS ARE AVAILABLE
YOUR INVESTMENT
$1,730 by August 1

$1,820 between August 2-21

$1,910 between August 22-September 17
FOR PAYMENTS PLANS AND REFUND POLICY, CONTACT grandmother@grandmotherwinter.com