Timeless Practices for Modern Life
"Medicine" is the word used to define the vast volume of age-old practices and knowledge that come down to us from the ancients of indigenous cultures to help develop personal power. Your 'personal power' means the gifts and talents you were born with. When you develop your personal power, you become skilled enough, in mind and body, to share your talents in a way that is supportive, worthwhile and rewarding. Yes, you have that in you! And you can learn how to access it.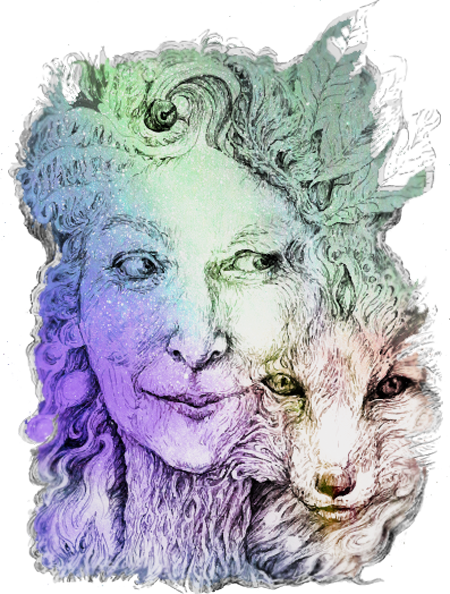 When you have circumstances and relationships in your life that are not going well, The Medicine gives you clarity on the situation and lays out methods for making needed changes.
When you have an issue in your life that repeats or continues, despite all your efforts to change it, The Medicine shows you how to get to the next level.
In times of difficult transition – like changing job or home, facing the empty nest, or a death in the family – calling on your personal totems and allies brings you strength and wisdom to handle what comes your way.
The ancient Grandmothers and Grandfathers, priests and priestesses – the Wise Ones – have handed down the secrets from generation to generation. And the tradition of one-to-one transmission continues today.
Often we're disconnected from our personal power and have forgotten our true nature. The Medicine is a treasure trove of tried and true, time-tested practices based in wisdom and knowledge from time immemorial. It is still available for you to learn today. It will help you remember who you are and reclaim your personal power to become the person you were born to be.
"Winter Jade helps me tap my own strength and sources of healing. She walks with me in complex territory of relationships, family history, and emotions, with a sure step. Luminous, generous, intuitive, Winter Jade is a trusted elder in my life. Through deep-reaching ritual craft, she guides me in ways that are both precise and transformative."
~Shanti Elliott, Chicago, IL The Old Ways are ever new. They rise to meet you in your unique need.
The Medicine reaches you in your truest knowing and brings healing at every level. The exceptional thing about the Medicine is that it is truly a "living medicine." It develops and transforms from its ancient roots to encompass the challenges of your present life. It meets whatever you are going through and gives you what you need to handle it. In the face of new demands from the current society, the Medicine actually expands. It opens to meet you – and to assist you – mind and body, heart and soul.
My role is to transmit the knowledge so you don't have to start from scratch. I stand on the shoulders of generation after generation of ancestors from several lineages. And it is my solemn oath to them that I will continue this practice and hoist you up. If you have an inkling that the Old Ways hold something special for you, I encourage you to reach out. You have so much support for following what draws you.
How can you decide if the Medicine is right for you? Ask yourself if you really want things in your life to change, and if you are ready to put some different thoughts and actions into your brain's neural pathways and into your daily routines. If the honest answer is "yes," then listen to that voice and start your journey.
When I was given the title "Grandmother" – in the Cherokee tradition, I knew it came with the responsibility of caring for the spiritual welfare of those who would come for guidance and mentoring – a responsibility I take to heart. My only choice was to say "yes" to the voice that called me. That means that if you feel drawn to the Medicine, I'm here for you. If Spirit should guide me to challenge you, I will comfort and support you at the same time. I will be your trail guide through the new terrain of the Medicine Way, and I will be your protector when the territory presents pitfalls. I will show you how to stay on your path and encourage you every step of the way.
"I have had the pleasure of working with Winter Jade. Beginning with the first guided meditation, so many wondrous and grounding practices have entered my daily life that balance and encourage me. I trust her wholeheartedly and I feel most comfortable being myself in her presence. With Grandmother's guidance, nothing is off the table when addressing what is necessary to find spiritual alignment. The practice is very down-to-earth, but very revelatory on so many levels. I always look forward to understanding more about myself with every session we have."
~Tahirah Whittington, Chicago "What lies behind you and what lies in front of you, pales in comparison to what lies inside of you."
~ Ralph Waldo Emerson